Hello Readers,
I have being so busy with Uni as of late I have had 0 time or motivation to be posting on here because of my essays due and weekly exercises etc. (well, that's what I would like to think aha) I do like to think I try my best with all my work and hopefully it will continue to improve and get better when(if) I get into my second year but here is hoping as I do enjoy what I am studying at the moment! I don't think I actually mentioned anything major to do with Uni on my blog when I started or beforehand which is a quite disappointment as I would like to share the excitement a lot of students get when they realise their University building looks like HOGWARTS! Yes that is indeed right and for proof here are some picture's from Google and Personal ones when I went to visit it last year, I am now officially a Hogwarts student(haha) -
Just ignore me in this and think of Hermoine (was a slight stressful day of travelling)
(Source:Google)
It is the University of Glasgow in case anyone is interested as I haven't mentioned that, but it does look awesome doesn't it? Sadly...I still can't find Ron! I am studying Film & TV with Digital Media [joint hons] and my third chosen subject is Comparative Literature, so if you are wondering where I am when I am not blogging it's here! Of course the campus just doesn't include this, there is lot's more buildings but this one is the best. I am not staying in halls as I find it far too expensive so instead I am a 30 min bus journey away in Cumbernauld as I am staying at my Auntie's. However, this post was not at all my intention to blab on about Uni it was to do a v, late post from the Brits on best dressed so enjoy!!
Brits: Best Dressed 2014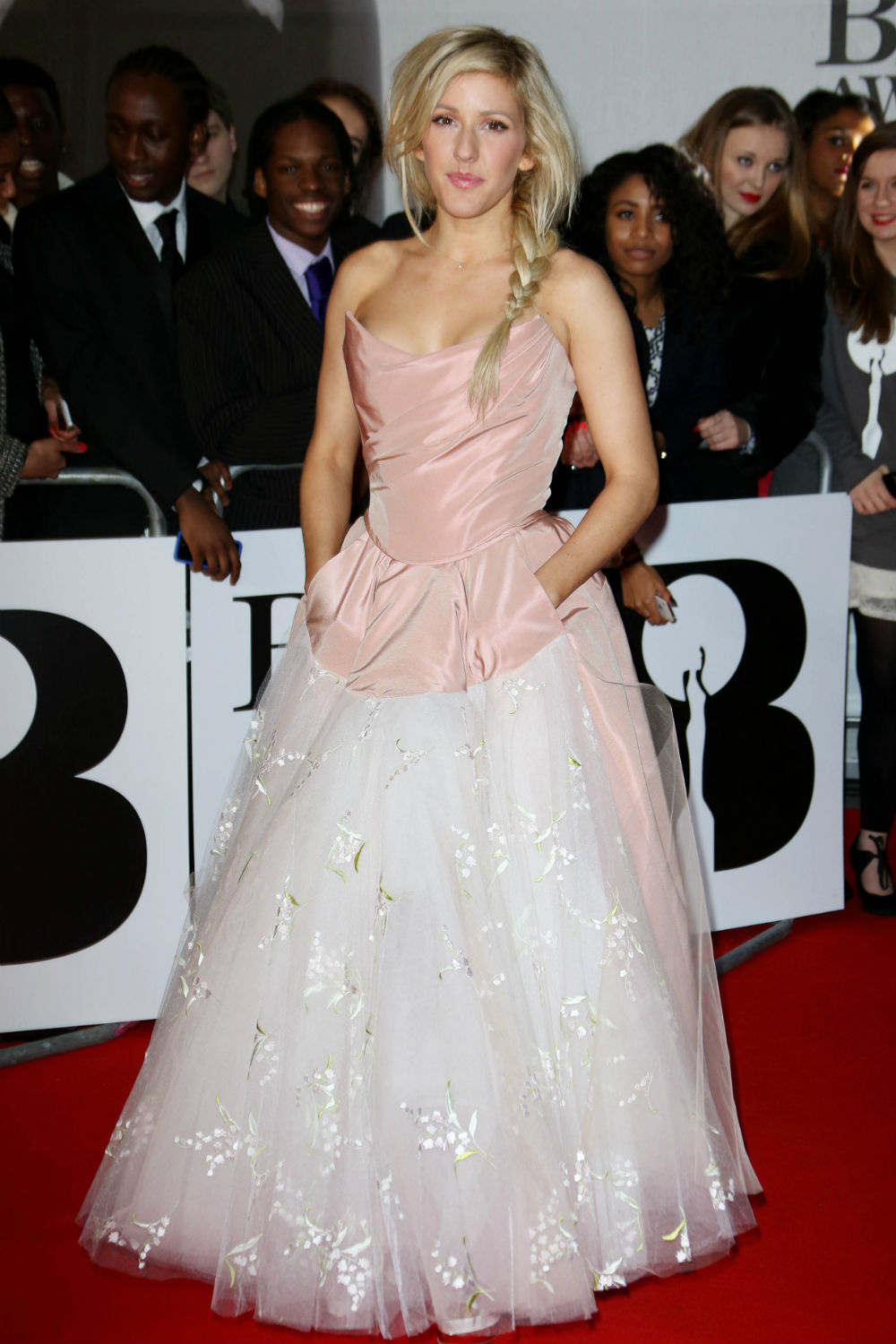 Ellie Goulding looked stunning in Vivienne Westwood
Kimberly Walsh in Blumarine
Pixie Lott in DKNY
Iggy Azalea in Elie Saab
Rita Ora in Prada